APPLIED FingTAP System
Time Attendance and Payroll System
<![if !vml]>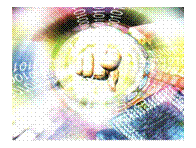 <![endif]>
Keeping track of the employees¡¯ attendance in a factory is a daunting task for the supervisors and the payroll clerks. Accuracy and speed is the key to efficiency of the smooth running of the company for the management staff.
Currently many factories are still using the traditional clock card system to record their employees¡¯ attendance and use it to calculate the employees¡¯ pay and wages. This traditional manual reporting can have many human errors, viz., error in clock-in/clock-out (the abuse of time attendance through ¡°buddy punching¡± for friends and relatives), error in calculating the hours worked; wrong basic, overtime and incentives rates used, etc. These errors can go undetected and can cause the company to loose thousands of dollars every month. And this time consuming task of calculating the payroll using the traditional manual method is prone to calculation and transposition error.
With the fast pace of the development of Information and Communication Technology (ICT), affordable, efficient and cost-effective system is now available.
APPLIED Fingerprint Time Attendance and Payroll System (APPLIED FingTAP SYSTEM) is specially developed with the factories in Cambodia in mind. It has many features specially designed for the convenience of the factories in the Cambodian economic conditions.
APPLIED Computers (Cambodia) Co. Ltd., is part of the Applied Computers Group of Companies ( website: www.applied-it.com ) which was incorporated since 1987 ( 21 years ). Applied Computers specialized in the development of the database/data warehousing mission critical programs customized to our client¡¯s specific needs.
<![if !vml]>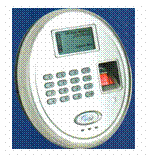 <![endif]>Hardware:
ET3100 is a user-friendly, reliable and cost-effective Optical Fingerprint Recognition Time Recording Terminal. This well proven machine can double up as door access for your factory and office to give you the peace of mind.
Software:
ET3100 is integrated with the APPLIED FingTAP system, for effortless consolidation of the human resource management (HR) controls in your company.
Features includes:-

<![if !supportLists]>1. <![endif]>Time recording

<![if !supportLists]>2. <![endif]>Auto Calculation of wages, etc

<![if !supportLists]>3. <![endif]>Incentive Calculation

<![if !supportLists]>4. <![endif]>Work Schedule

<![if !supportLists]>5. <![endif]>Holiday

<![if !supportLists]>6. <![endif]>Leave

<![if !supportLists]>7. <![endif]>Employee details

REPORTS:

<![if !supportLists]>1. <![endif]>Attendance List

<![if !supportLists]>2. <![endif]>Attendance Analysis

<![if !supportLists]>3. <![endif]>Transaction Listing

<![if !supportLists]>4. <![endif]>Absenteeism Listing

<![if !supportLists]>5. <![endif]>Lateness Listing

<![if !supportLists]>6. <![endif]>Early clock-out Listing

<![if !supportLists]>7. <![endif]>Over-time Listing

<![if !supportLists]>8. <![endif]>Incentive reward Listing